The Department
Last Updated:
22/10/2020 - 14:36
History of the Department of Psychology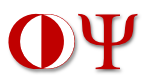 METU Psychology Department was founded in 1959, three years later after founding of METU. First graduates have received their Psychology Undergraduate Diplomas on 20 June 1963. In the course catalog of 1959-1960, six courses were introduced: General Psychology, Developmental Psychology, Psychology of Learning, Mental Hygiene, Social Psychology, Industrial Psychology. At these years, it was nearly impossible to find the required number of qualified scholars, who could lecture courses from different areas of psychology. Therefore, it was decided that current psychology programs must be consolidated with sociology and anthropology courses and the name of the department was changed to "Social Sciences Department" in 1960. At that point, the idea that Social Sciences Department would offer history, philosophy and sociology courses as a service department was renounced. Psychology department was named as "Social Sciences Department," and sociology courses were offered under the Social Sciences Department in which psychology students were already studying. In the founding of the department, Fulbright professor Frederick McKinney and Industrial Psychologist Hasan Tan, who received his Ph.D. in the USA, played important roles as sociologist Mübeccel Kıray, who joined the department in 1960, did in following the transformation of the department. In accordance with its initial founding purpose and, at the same time, keeping the aim of providing psychology education from a comprehensive social sciences perspective, all graduated students received Psychology Bachelor degrees until 1969. In 1965, Sociology undergraduate program gained formal status in the Social Sciences department along with Psychology undergraduate program. Starting from 1968, graduated students received either psychology or sociology Bachelor degrees according to initial affiliations. The status of Social Sciences department having two undergraduate programs ended in 1982 and METU Psychology department again became a distinct department with its identity as in 1959. As a result, Psychology department, which was operating uninterruptedly since 1959, becomes the only department that founded twice in METU.
Despite the problems occurred between 1959-1982, METU Psychology department has contributed to the growth of many different scientists since its foundation. To this day, many scientists, who are working as academicians in our department, in other psychology departments, and departments of various branches, were graduated from METU Psychology department.
Between years of 1959-1982, Psychology department formed its curriculum according to the eclectic approach, similar to its contemporaries. A screening of courses given at these years yields, courses in fundamental areas of psychology was offered continuingly, and theory weighted courses were given proportionally along with courses having experimental and applicational contents. It can be seen that permanent instructors, who studied social, clinical, developmental, and experimental sub-areas of psychology, were steadily in our department.
After its second foundation, the Psychology department rapidly turned towards supplying its infrastructure requirements and took it as its duty to offer graduate programs. Consistent with this aim, Psychology department began to provide master programs between 1980s and 2010s, in following chronological order, social psychology (1983), clinical psychology (1985), developmental psychology (1995), industrial and organizational psychology (1997), traffic and transportation psychology (2011), and family psychology (2011).
From its foundation to this day, the Psychology department has tried to represent wide-ranges of psychology in its curriculum to keep in tune with contemporary psychology. The department added many different courses to its curriculum from various areas, foremost the basic areas accepted by YÖK (Applied psychology, clinical psychology, work and organization psychology, social psychology, developmental psychology, learning-cognitive-bio-experimental psychology). As a result, psychology bachelor program has been designed and conducted as a program that aimed to deliver basic theoretical knowledge and some professional skills from multiple perspectives.
In the department, graduate-level courses requiring computer usage were first opened in the 1985-1986 academic year. Starting from the 1990s, courses requiring computer usage (related to statistical analysis and other purposes) were also added to the undergraduate curriculum, and a computer laboratory was opened. All these aimed to train students in utilizing computer and information technologies.
In METU Psychology department, it is aimed to acquire students a multi-perspective via departmental and non-departmental selective and obligatory courses (Biology, Sociology, Economics) and major and minor programs. Undergraduate and graduate programs have been examined regularly in light of current scientific developments, and required changes and regulations were implemented. Beginning from 2007, both student's practice experiences were consolidated and the students were encouraged to engage in social responsibility projects by adding summer internship to the undergraduate curriculum. At 2013, obligatory ethics course was added to the undergraduate curriculum.
In this scope, it was aimed to acquire students with methods and ethic values regarding psychology researches and practices in the form of a formal course.
Currently, there are two general psychology master programs, which are Psychology and Industrial and Organizational Psychology (without thesis), in METU Psychology department. Psychology Master Program with a thesis has five sub-areas: social psychology, clinical psychology, developmental psychology, industrial and organizational psychology, traffic and transportation psychology. Moreover, The department has four Ph.D. programs in sub-areas of social psychology, clinical psychology, developmental psychology, work, and organizational psychology.
---
Documents and Forms
Click here to get Personale Excused Leave Form.
Click here to get Personale Annual Leave Form.